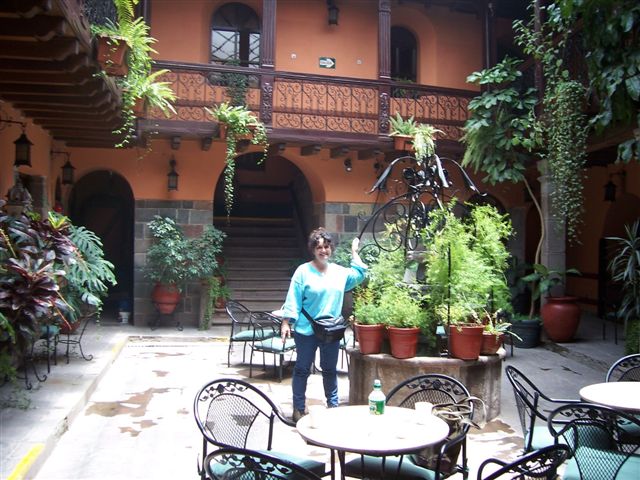 Elizabeth at the Royal Inca, Cuzco Peru 2006
The place for Complete Wellness
* Body ~ Mind ~ Spirit *

Holistic Sessions, Ceremony and Certification Classes…
OUR MISSION: Our Mission is to teach students to Master the Ancient Wisdom of Healing through the art of Intuition, Gratitude, Unconditional Love and Light while focusing on a Higher purpose for all.

Elizabeth 'Rainbow Dancer' is a Doctor of Divinity, Author, Shaman, 
Spiritual Healer, Reiki Master Teacher, Master Healer of Shamballa 13D Multi-Dimensional Healing, Certified QHHT Quantum Healing Hypnosis Practitioner, Certified in Clinical Hypnois, Certified NLP Practitioner and
Certified Biofeedback Specialist who has trained
with Masters from all over the world and beyond.  
Elizabeth is a Teacher of Healers; a gifted Visionary with 
a unique ability to create Wellness and Joy in each clients life
Contact Elizabeth for Holistic Sessions,
Speaking Engagements, Consultations,
QHHT Quantum Healing Hypnosis Sessions,
Ceremony and Certification Classes.  
(401) 447-3671
Holistic Sessions ~ When things are not just right…
A Holistic session will cleanse, balance and refresh your Body, Mind & Spirit.   
Please allow 1 to 1.5 hours for a Holistic Session $120.00
What to Expect from a Holistic Session:
Working with the MIND, BODY & SPIRIT, under the guidance of God,
your session may incorporate different healing techniques and various
types of clearing to achieve your desired results.   
Elizabeth works on the body's energy system to bring about Physical,
Emotional, Mental & Spiritual harmony.  A Holistic Session is given with
the client fully clothed in a private setting or remotely by phone.  We do
not to claim to be nutritionists or counselors of any type. The session is
not meant to replace conventional medical care.  However, it will not
interfere and may complement by promoting well-being, improving 
circulation of energy, and reducing stress.  These holistic techniques
have been known to be harmonizing to the Body, Mind, Emotion and
Spirit.  They have also been known to help the client to become more
in touch with their inner wisdom and the laws of nature which may
facilitate the body's natural ability to heal itself.  A Session will
typically leave you feeling stress-free, balanced and refreshed. 
Quantum Healing Hypnosis Technique ~ QHHT
This Session involves a guided meditation into the Somnambulistic State of consciousness with visualization (Dolores Cannon's technique).  Past Lives are often presented and when appropriate, the client's questions are answered by their Higher Consciousness, Some call this the Soul/ the Higher-self or Sub-Conscious.  Sessions are tape recorded for you. 
Please allow 4 hours for a QHHT session $250.00 
See testimonials and more at our website: 
www.qhht-elizabeth.com
Biofeedback Sessions for Muscle re-education, pain management, Stress relief and Brain Wave relaxation training…
What is Biofeedback?  Quantum Biofeedback is a session that scans the physical body by looking at the electrical impulses, skin response and then aligning your body, mind, spirit & emotion back into balance and harmony for your highest good. Biofeedback is used for Pain
management, Relaxation, muscle re-education Stress reduction, and Brain Wave Relaxation Training.  Basically it helps to start the body's own natural ability to heal itself.  When trained how to relax, the 'stress
causing the issues may be removed with the body to have a clear path to wellness. Once the imbalance is identified, electromagnetic waves,
frequency and vibration help balance the energy into wellness
and harmony.  
Please allow 1 & 1/2 hours for a Biofeedback Session $150.00
---
The Quantum Infinity app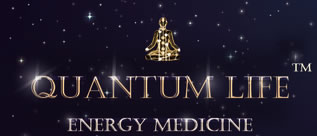 Quantum iLife/iNfinity Software
Instantly analyzes your Energy based on your unique Name, voice
signature, Birth Date and Photograph through biofeedback principles
balances your Energy to achieve optimal results.  
Aura Photographs before and after each balance.  
Displays percentage rectification
after each and every therapy.
Click on the photo here to purchase
Quantum Infinity Biofeedback app 
or try it for 15 days free…  
Be sure to say Elizabeth Desrochers referred you
for your special discount.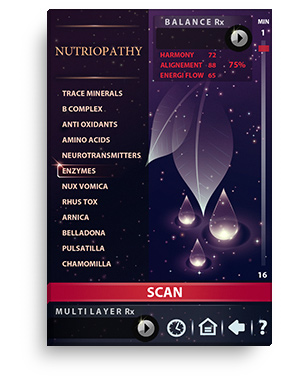 The Quantum Infinity app works on your
iPad, iPhone or Android phone or tablet.
---
Our book Ancient Wisdom by Elizabeth 'Rainbow Dancer' is the crème of the crop of Spiritual Wisdom gathered during fourteen years of study with
Spiritual Masters from all over the world and beyond…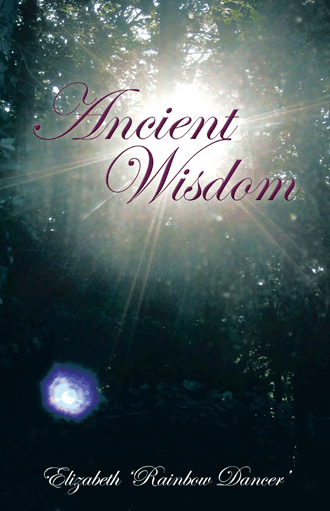 To order Books:  www.Balboa Press.com click here => Books to order click from Balboa Press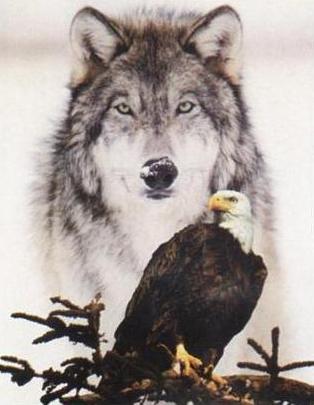 Believe you can…  and you will !
Transforming to higher realms of consciousness
with Grace and Ease on the path to Enlightenment…
Begin now by enrolling in one of our classes
Call Now to schedule a Session,
Ceremony or Host us at your location
(401) 447-3671 Rhode Island, USA